Ecoscent
The ultimate HVAC scent diffusion system for home or commercial environments. The ecoscent is discrete, powerful and connects to your HVAC system, delivering a consistent and efficient scent experience.
Advanced scent diffusion technology

The Ecoscent is a discrete and easy to use HVAC scent diffusion system that delivers a seamless olfactory experience. Built on the world's most advanced scent diffusion technology, Air Aroma's patented atomization process ensures consistent fragrance levels and results.

With adjustable scent output and compact design, the Ecoscent is perfect for both large and small areas that require discrete diffusion. Ideally connected to your HVAC system it will also increase efficiency by up to 50% (compared to diffusing straight into the air).

Featuring 450ml (16 fl. oz.) or 2 liter (68 fl. oz.) fragrance cartridges, the Ecoscent range is all about user-friendliness and flexibility. Ecoscent allows scent diffusion in large open areas or multiple zones through HVAC without the need for additional scent devices, making it perfect for exhibition halls, casinos, offices, airports and large hotel lobbies.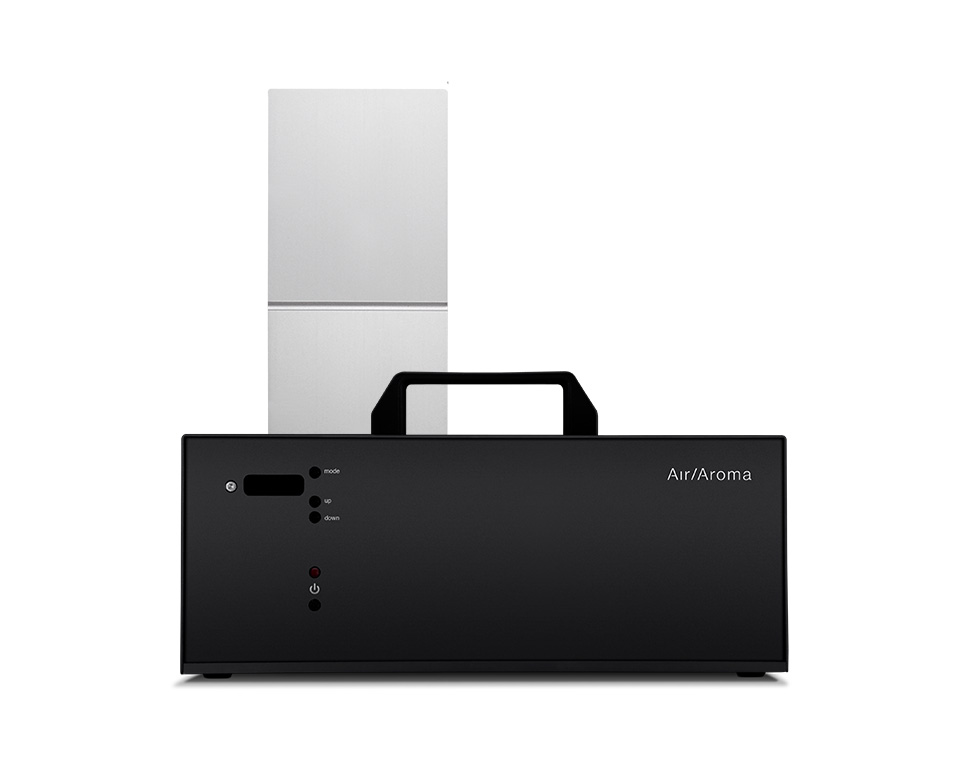 Professional Scent Diffuser
The Ecoscent is available in various models, including r1, r2, r4 and r6. Each model up delivers greater coverage and adds multiple diffuser attachments for more scenting options.

Built-in Timer

Schedule your scenting with ease. The built-in timer allows you to schedule your scent diffusion times around the clock, from morning to night.

Connect to HVAC / AC

To achieve the best performance and fragrance levels the Ecoscent connects directly to your HVAC system, utilizing the airflow in your ducts.

Adjustable Strength

Designed with efficiency and performance in mind, the Ecoscent comes with high fidelity scent control. Fine tune your ambient scent with greater range and precision.

One system, six scents

To deliver the greater coverage and fragrance options, the Ecoscent is available in various models so you connect up to six independent fragrance cartridges to one Ecoscent system.

Scent through your air conditioner

Diffusing scent through a central heating and cooling system has never been easier. Air Aroma fragrance oil is dispersed into a dry mist of microscopic small droplets through pressure of filtered cold air, known as cold air diffusion. This dry mist of fragrance is released into the HVAC ducts sending a consistent scent stream to the desired areas.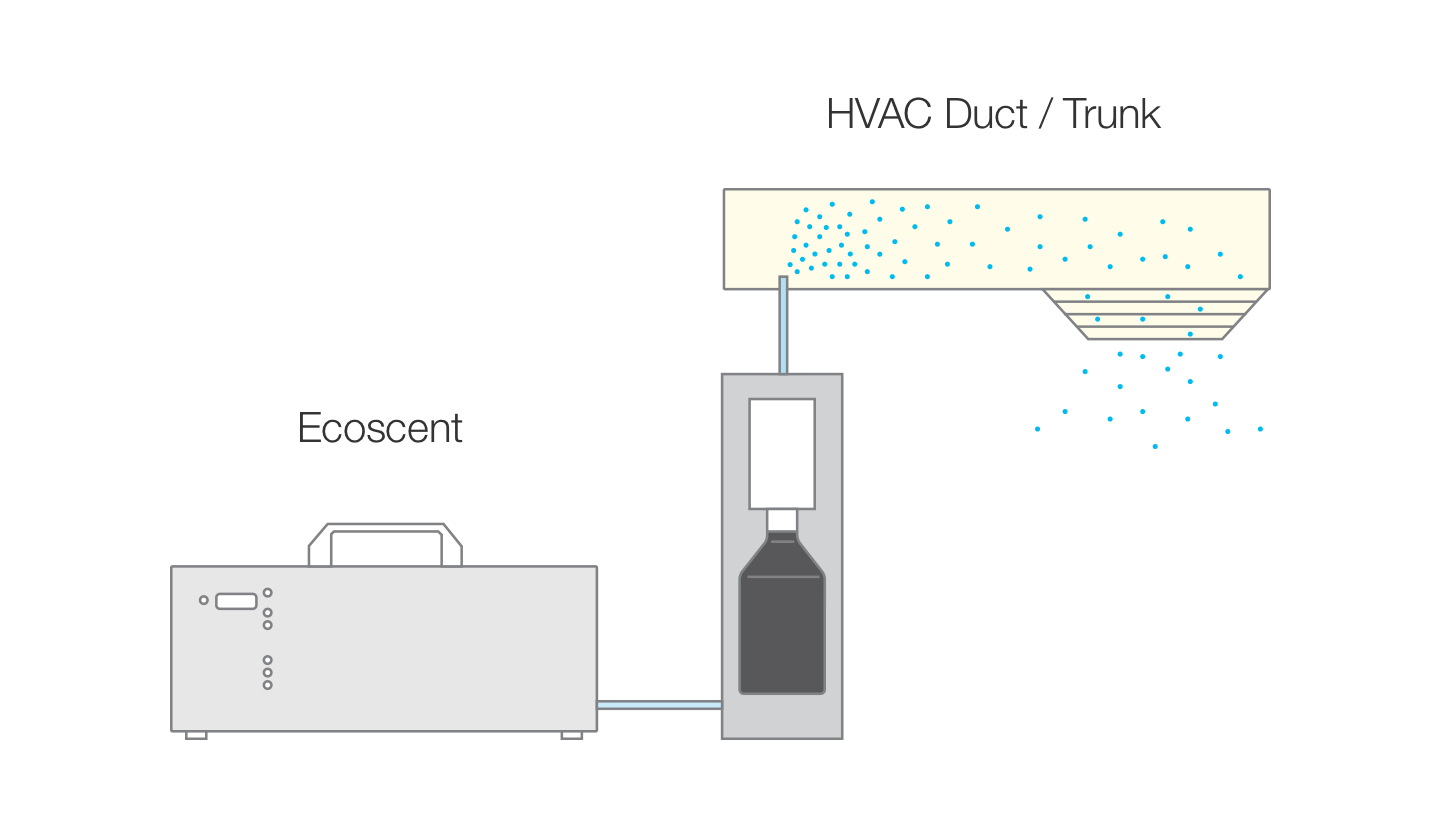 The Ecoscent can be neatly stored away in your maintenance cupboard with a diffuser discretely mounted on, or hidden behind, the wall or near the HVAC ducts. The HVAC system will then carry the fragrance and give you a consistent scent throughout the chosen area. When connected to a HVAC system scenting coverage can be up to 6000m3 (210,000ft3)

Start scenting

Contact Air Aroma and we will help take care of everything, from creating and designing the right scent to installing your fragrance diffusers. We are here to help you with your scent branding needs.