Hugo Boss
Bergamot, Geranium, Basil, Coriander, Cinnamon, Vetiver, Oak Moss, Patchouli, Sandalwood
In-store scent Hugo Boss
Luxury fashion house Hugo Boss is known for impeccable modern styling with a refined, timeless appeal. In keeping with the sophisticated and luxurious fashion and store interiors, Air Aroma designed a distinctive signature scent that is diffused in Hugo Boss retail stores.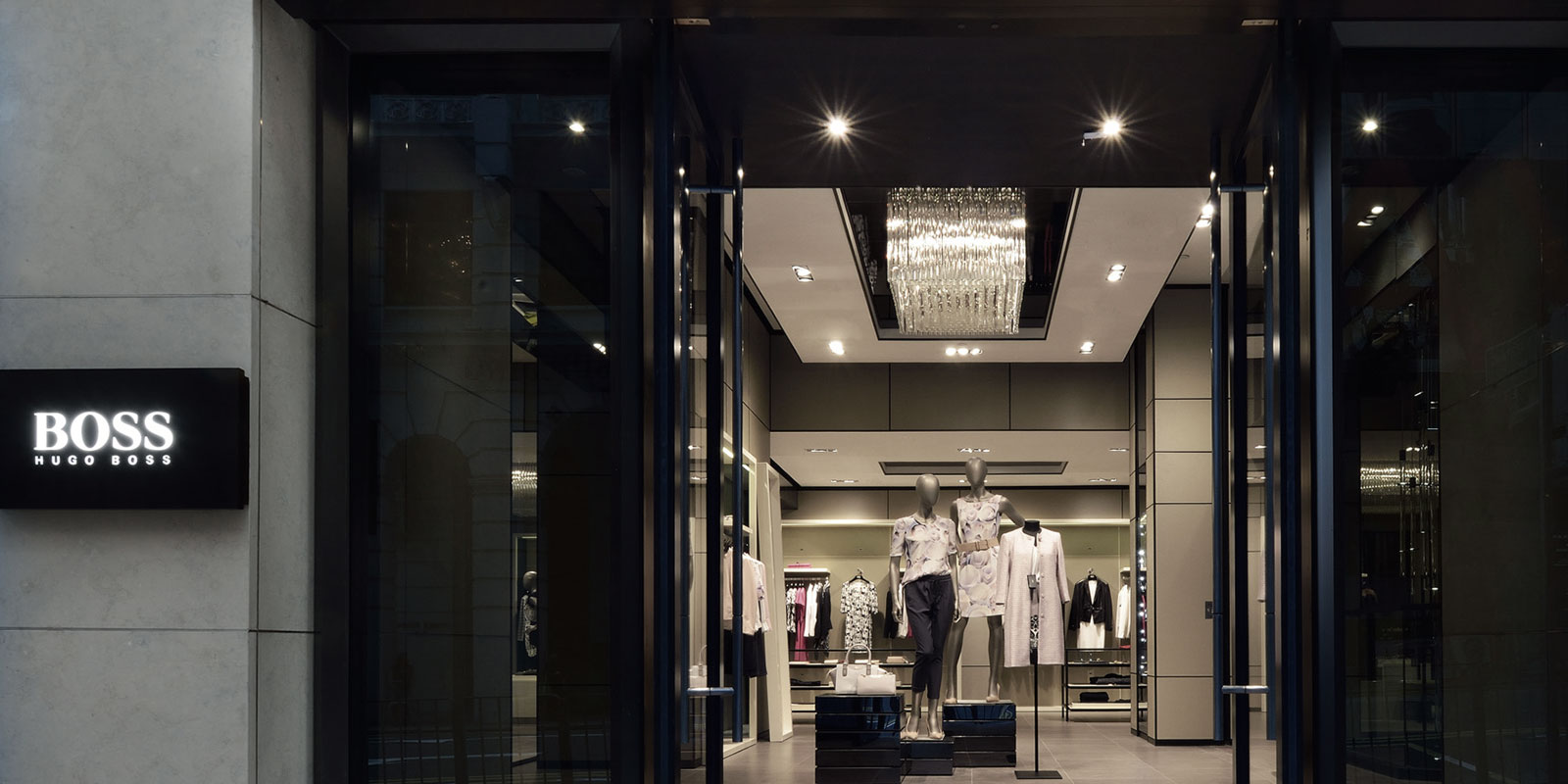 The Air Aroma signature scent for Hugo Boss is invigorates with a sense of confidence and elegance. The spicy fragrance reflects the strength of the brand and its powerful heritage. Notes of Clove, Geranium and Cinnamon crisply finished with fresh Apple and Bergamot complement the woody base of Cedar and Sandalwood.
Call us
Contact an Air Aroma representative today and we'll get your business smelling great in no time.
Scent Development
Looking for an exclusive scent? Air Aroma fragrance designers can create signature blends solely for your brand.